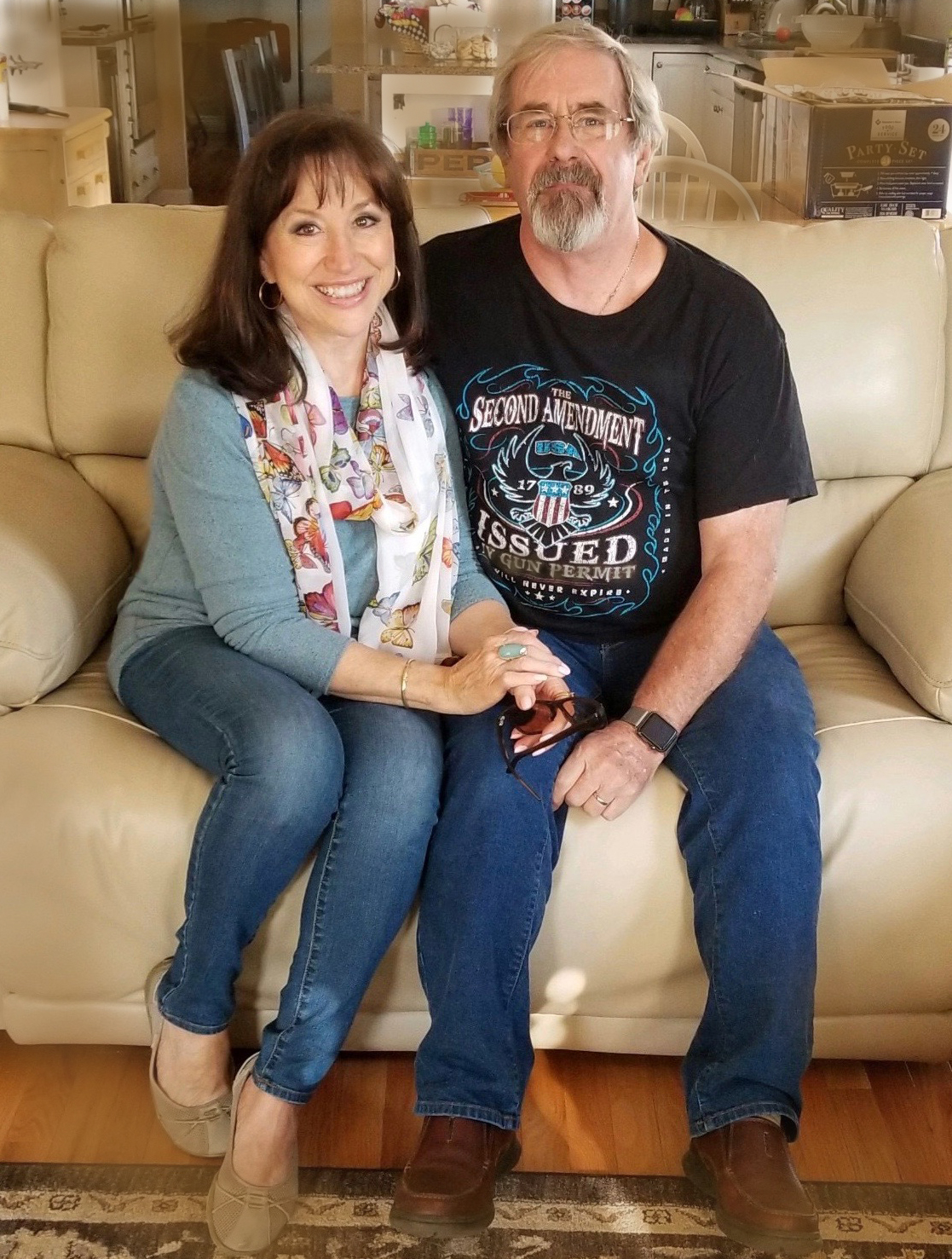 ABOUT US
Revelation Productions was established in 1982 by Pat Marvenko Smith and her husband Joel. We are a small mail order business specializing in the production and distribution of art prints and visual teaching materials mainly for the Biblical Book of Revelation. These materials will not conflict with doctrinal or millennial viewpoints since they are simply God's word in pictures. Because of this, they have been used by all Christian denominational and non-denominational churches, Bible study groups and ministries throughout the United States and in many other countries.
We produce art prints, a full color book, a DVD, digital image CDs for use in Powerpoint, a screensaver program, and even notecards. All artwork used in our visual teaching materials and art prints has been created by artist Pat Marvenko Smith, who gives all the glory to God for His leading and continued guidance in the creation of her artwork.
In recent years Pat has. been doing some book illustrations for authors who have a desire to see their ideas come to life. We have even published several children's books for clients. Pat does the art and Joel does the text layout for publication. If you need a quote on having this done for a children's book you have written, please send us an email and tell us about your ideas.
Our Mission
Our mission first and foremost is to glorify our Lord Jesus Christ in all that we do. Artist Pat was led by the Lord to illustrate Revelation when she could not find any visual teaching aids for her own teaching of a Sunday school class back in 1981. She illustrated the whole book for her class with guidance by the Holy Spirit and with much prayer. Pat then vowed to produce the best quality visual teaching materials she could from that original art so that others would not have the same problem she had in finding visuals with which to teach. Our mission from the very start of our business has always been to fill that void for visual materials for teaching the very visual Book of Revelation.
Pat continues to do artwork that depicts other parts of the Bible or Biblical themes. From those illustrations we also produce art prints or make the digital images available on image CDs for those who need them for teaching purposes. If you need artwork for a new project, email Pat for a quote to have the artwork done.
In our business we always strive to personally fill orders in a timely manner and treat our customers as we would want to be treated.
SHIPPING
Shipping provided by USPS.
All orders require 1-2 business days of processing time prior to shipping.
MEET THE ARTIST
Meet the Artist Pat Marvenko Smith
Pat Marvenko Smith is a free-lance commercial illustrator and designer. She has done artwork professionally all of her adult life. She has done various types of artwork for publishers, businesses, ad agencies and ministries in the United States and Canada.
MEET THE ARTIST
Multiple Payment Options
We accept many payment options.
We accept MasterCard, VISA, Discover, AMEX, PayPal and eChecks.
HAVE A QUESTION?
Email us!
Part of being a great company means we provide quick and helpful support to questions about products and ordering.
Email Us